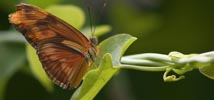 Panoramas
Panoramas can be created from digitized images by automatically (or semi-automatically) stitching together images showing overlapping fields of view.

Night panorama of downtown Calgary, shot from Nose Hill, November 16, 2003

Larger night panorama of Calgary from Nose Hill including Calgary International Airport, downtown and the University of Calgary.
These pages and all contents are copyright Robert Brown, 2004-2005.