Alicante and Benidorm, Spain
After a marathon Calgary-Toronto-London-Alicante milk run (hey, someone else paid for it) I arrived in on the Mediterranean coast. London ran me through three security checks, complete with x-ray while making my connection. In contrast, the passport control booth was unmanned in Alicante.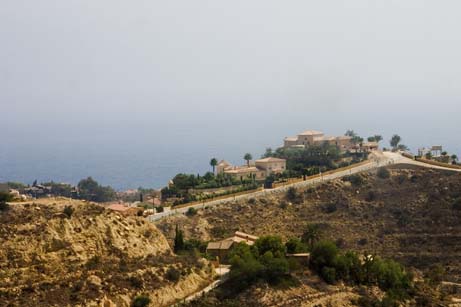 I was one of the lucky travellers whose bag came off on the special carrousel, the one in its own room. The other chosen ones who tried to get back out into the main terminal were being directed to the back rooms by the guard at the door. When it was my turn he asked if I was American. "No, Canadian," I said. "Go ahead." And I was free in Spain.
Next up... more transportation. Time to catch the shuttle coach to Benidorm. My first impression of the Costa Blanca region of Spain was that it looked a lot like Southern California... desert hills meeting the ocean.
Benidorm is a resort town... lots of high rise hotels clustered around a beach. The beach is pretty though... especially at sunset and sunrise. I took quite a few beach shots, which you can see here, along with some other pictures of Benidorm. Incidentally, yes, I did go to the conference (the relevant sessions anyway).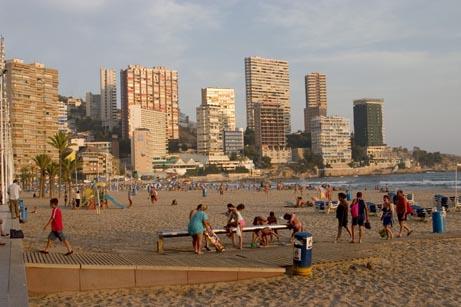 Speaking of the beach, there's one essential bathroom fixture that we're missing here in North America... the foot bath. I thought they might just be a Spanish beach town phenomenon (and useful they are in beach side hotels) but I found them in London as well. They were quite rare on the continent though... or maybe that was just a symptom of the decreasing number of stars the hotels were blessed with.
If you missed it, have a look at the gallery.